Beware of Counterfeit Car Parts
---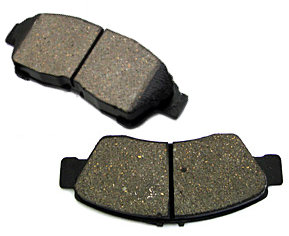 In 1872, inventor Elijah McCoy patented a lubricating system designed to stop overheating in steam engines. His lubricators worked extremely well and saved shipping lines and railroads a huge amount of money. Counterfeiters soon arose, but were vastly less effective and prone to failure. Hence comes the term, "The Real McCoy." People want to know they have the "Real McCoy" when buying auto parts.
When purchasing auto parts, especially online, you are taking a risk in whether or not the car parts are original. Unfortunately, because this is becoming more of a trend, it is harming the auto supply industry. Not only that, it can affect other things like the economy (due to cheap foreign made parts) and even our very lives (due to failure of parts). It si important that consumer beware!
How do you know if you might have a counterfeit part?
Knowing if you have a fake car part can be tough. First thing that you need to do is check and see if it is an inferior branded item or something completely different from the original. Common Sense stuff. Counterfeiters know that they will not have as much luck selling their alternative brand as they would knocking off an existing brand. So they try to make it look the same, and most of the time they do not pay attention to details. They often make the outside of the auto parts package look nearly the same, but the product is inferior. A bad part can damage your vehicle, or even worse, cause harm to you or someone else. Fake brake pads are notoriously on record for causing wrecks and even leading to traffic fatalities.
According to estimates by the US Department of Commerce, our economy loses around $200 billion a year from counterfeited consumer products and almost a quarter million jobs. Overseas, the degree of brand theft through counterfeited products is enormous. A huge majority of those being auto parts.
What Do I Look For?
So, you might be wondering... what does it matter if it does the same thing? Problem is this, they don't for most part. Here are the best known examples of auto parts counterfeiting and the "ingredients" they contain:

Brake pads containing sawdust, compressed grass, or other inadequate materials
Transmission fluid adulterated with dyed oil
Filters stuffed with rags
Points to keep in mind when trying to spot fake auto parts:

1. Watch out for significant price differences - if the deal sounds too good to be true, it most likely is. Watch out for counterfeit auto part s on ebay and take all the steps you can to ensure it is the real mccoy.
2. Installation problems - it should install according to standard directions in most auto manuals.
3. Is It An Overseas Company? - Proceed with caution, especially online. Look for companies with credentials in the USA. Check the local BBB near them.
4. Compare The Original To The New - Closely examine the parts you buy and examine it for variations in size, shape and texture compared to the original part.
5. Strange Packaging - Examine the packaging and look for incorrect spelling. You know if Chrysler is misspelled "Chryler" that most likely Chrysler did not make it.

China is one of the worst perpetrators of the auto parts counterfeiting industry, and it is big business business globally. So, it most likely a problem that will never go away, but if every consumer learns how to look out for it, it can mean the difference in saving both money or even your life.